| contact |

Jennifer M Koskinen, Owner + Photographer
Merritt Design Photo
Denver Colorado 80206
970 708 2065
jennifer@merrittdesignphoto.com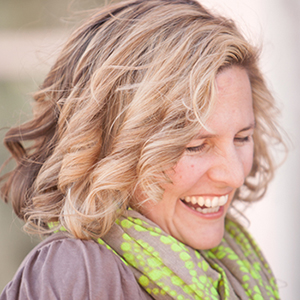 (above: that's me. I like to laugh)
| specialties |
PHOTOGRAPHIC PORTRAITS of :
MDArchitecture + Interiors
MDWeddings + Events
MDTheatre + Stage Production
MDPeople
babies { newborn, seniors, families, head shots }
MDProduct: Jewelry + Culinary
MDFine Art + Landscape

GRAPHIC DESIGN :
MDCustom Brochure, Book + Magazine Design
MDAdvertisement + Card Design
MDPortfolio Design + Production

| journey to photography |

'93 | Bachelor Arts, Colgate University (Art + Art History)
'96 | Master of Architecture, University of Pennsylvania
'97-'04 | Architectural Design work in Telluride, CO + Taos, NM
'04 | Merritt Design is founded, originally architectural design firm
'04-'05 | Boutique evolution into Merritt Design Photo!
'09 | Merritt Design Photo expands to Denver market
| reflections ... |
... on PHOTOGRAPHING LOVE : True story... When I edit photos of people in love -- connecting, sharing and wearing emotion -- sitting at my computer in the initial stages of an edit, I have been known to laugh out loud, to cry, and to smile stupidly at my monitor to the point of cheek-ache. I have been told (several times) that no one works harder at a wedding. My enthusiasm is driven by a profound respect for your love, coupled with a borderline obsessive desire to capture the most raw moments from the most beautiful perspectives. And the joyful reaction of my clients when they see their photos makes me feel like the luckiest girl on the planet to get to contribute to that joy!
... on PHOTOGRAPHING ARCHITECTURE : All nighters, charrettes, design critiques, late night coffee and precious moments of inspiration are all part of what make me love architecture -- from concept to reality. It has been an amazing evolution to go from framing dreams into architectural designs to framing architecture into works of photographic art. People often ask if I miss designing: but the truth is that I've never been a better and more active designer. Now my tools are light, texture, space, focal length, shutter speed and composition. And the process delights me every time.

... on PHOTOGRAPHING FACES : The soul of portrait photography is in making that connection. It still catches me off guard how much I love making people feel comfortable in front of a camera, making them laugh, making them feel beautiful! There is so much to be told in people's eyes. And in the tiny muscle movements that create expression and character -- sometimes subtle -- other times wonderfully exaggerated, which together give personality and life to a portrait. I am more fascinated by expression every time I photograph a new face in a new environment with new light.

... on PHOTOGRAPHING THINGS : I'll be honest: I was bullied into my first culinary shoot by an uber-talented chef who wanted me to photograph her 5 star creations. She wouldn't take no for an answer, so naturally, I panicked and researched like a mad-woman. I arrived for our first shoot filled with butterflies, but soon found myself seduced by a whole new area of photography. The sculptural nature of both food and jewelry tap into my inner designer, using composition and light to highlight the beauty they possess.
... on PHOTOGRAPHING for NON-PROFIT clients : I love this work! To say my photographic work with Mountainfilm, Telluride AIDS Benefit, Denver Center Theatre Company, Denver Public Schools (to name a few) nourishes my soul and inspires some of my best work is beyond an understatement. I believe profoundly in these organizations, and am honored when I am able to use my talents to give back and help tell their stories.
Support INDEPENDENT, LOCAL Small Business!
SOME CLIENT FEEDBACK + LOVE for Jennifer + Merritt Design Photo
"Tim passed along the photos you took at TOAST! on Halloween and I am speechless…. WOW! You really captured the evening in such wonderful and colorful detail!!  I don't know what to say but I'm so impressed with your ability to capture the energy, uniqueness of the venue and the attendees in the moment." - Janice Whittleton, Chair, Level One
"Really love how you find such incredible angles, work with shadow and light. Amazing stuff." - Modern Postcard

"I just saw your square publication and LOVE IT!  So much so would you mind if we feature it on the product page and in some of our PR when we launch next week. It's gorgeous and made us all hungry :)" - MagCloud Marketing Team

"[Your guest blog post] looks great! You have quite a way with words -- as well as with photos! Thanks so much for your contributions to the blog. We love working with you" - Christine, editor at Mountain Living Magazine

"It was an absolute pleasure having you as our photographer!! Thank you. You are amazing." Brooke at Waterworks, Denver Showroom

"These are WONDERFUL [architectural photos]!!! We love them!" - Meghann at Rowland & Broughton Architects
"Thanks for being totally amazing!! You truly are a gem to work with!! I've told so many people about you and EVERYONE loves your work! Thanks again for your hard work and being a creative partner with my culinary vision and passion!" - Lucy Warenski, Green Gourmet Cooking
"I love your work - not only your photography but the whole "look" of how you present yourself in your proposals and everything you "touch."" - Susan Hennessy, Opera Colorado